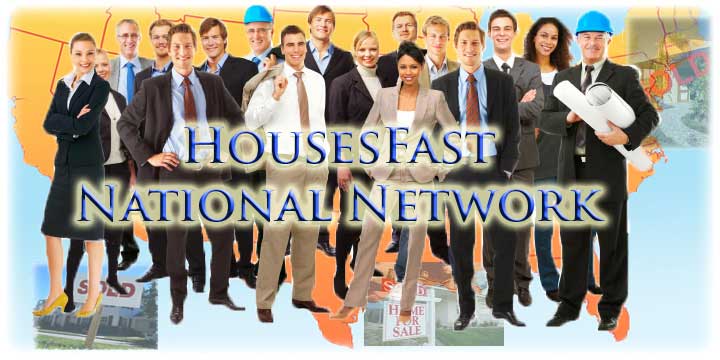 About us.
Houses Fast with our House Buyers National Network aims to connect you with investors who can make fast offers to buy your house.
With so much information on the web, it can be difficult for you to find the right resources you need to connect with cash buyer investors. At this one stop location, we'll match you with investors who can give you no obligation offers to buy your house. We'll also teach you through our numerous articles, questions and answers, how to go through the process, connect with the right investors and protect yourself through proper disclosures, selling your home.
If you're interested in trying out the rehab and sale process yourself, look no further. We provide information for home owners wishing to accomplish this and also new investors who would like to learn more about the house rehab, repair and resell process. For this and related information, we suggest you read the Houses Fast FAQ's, or articles.
Houses Fast's goals for you.
Houses Fast has been a reputable national investor network for over fifteen years, receiving high recommendations from consumer agencies and customers alike. Associated investors have improved thousands of homes and neighborhoods, by both remodeling rundown houses and helping homeowners out of unmanageable, or difficult to sell properties.
Goals Houses Fast strives for…
To Help you sell your house faster than you ever could on the retail market.
To Inform with knowledgeable answers & information you need to make decisions.
To Connect you with local investors that can make fast offers to buy your house.
To Utilize social networking & modern technologies, that assist homeowners & buyers.
To Provide cash buyers unique real estate leads to buy houses faster directly.